The staff at Lois E. Hole School consider the safety of our students to be of paramount importance. We will be practicing emergency evacuations (fire drills), lockdowns and several other safety protocols to ensure that we are prepared in the case of an emergency.
School Drop-off and Parking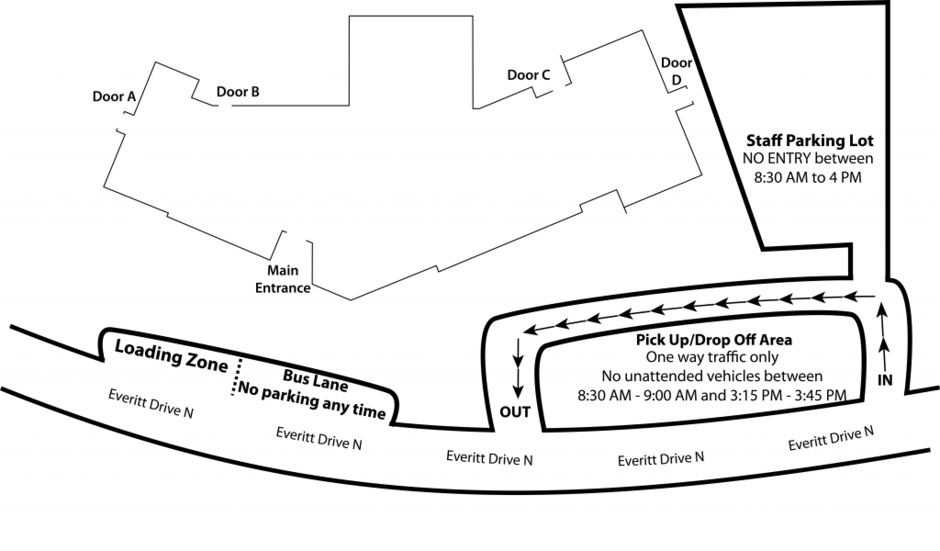 Please help us keep our students safe on their way to and from school by watching out for pedestrians, driving slowly through the school zone and parking in adherence to the map and local bylaws.
The staff parking lot is not intended for public use. All stalls are assigned to staff and traffic through this area at busy times poses a hazard to students who cross there. Staff are assigned to supervise this area before and after school.
Bicycle Safety
As the weather is getting nicer outside, we want to stress the importance of bike safety. Please make sure your child's bike is in working order, and take a moment to discuss bike safety with your children, specifically crossing the street with your bike. Please visit the attached link from the City of St. Albert on the bike rules and bylaws, as well as a poster about crosswalk safety.
City of St. Albert Bike Safety