Visual Arts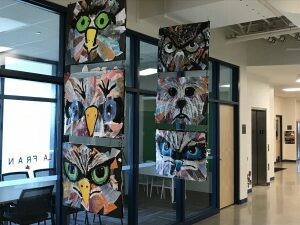 At Lois E. Hole, we recognize the importance of fostering an environment of creativity and self-expression through our fine arts programs! We are proud to offer our visual arts program in both French and English.
The students in Kindergarten through Grade 2 experience art in their homerooms. This instruction is often incorporated into cross-curricular and nature-based activities and allows the students to develop their visual-spatial skills and creativity!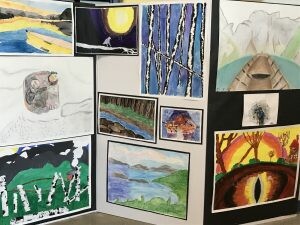 The students in Grades 3 to 6 receive their art instruction upstairs in the art room. The visual arts program at Lois E. Hole aims to teach students the fundamentals of visual arts through cross-curricular, nature-based and art masters-inspired lessons and projects. It is important for our students to experience a variety of mediums, techniques and genres of art while learning to develop their skills, a sense of discovery and most importantly a sense of self-confidence.

Please join us during the last week of April for our annual Fine Arts Week where you can take part in an art walk throughout our halls and create some art of your own in one of our interactive art stations!
Music
Students at Lois E. Hole will experience music through singing, moving and playing instruments, with a strong emphasis on vocal development as per the Kodály Method. Students in Division 1 will explore Orff instruments and students in Division 2 will learn to play recorders and the ukulele. Our French Immersion students will receive music instruction in French. There will be opportunities for students of all ages to participate in choir at various times throughout the year.
Drama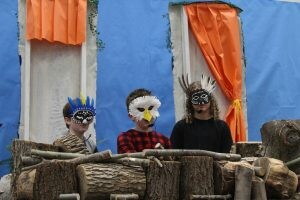 The drama program at L.E.H. strives to develop the creative potential in each student. All students in Grades 4-6 have the opportunity to learn about theatre and the performing arts in our school. Our goals include the development of self-confidence and voice, and the ability to speak memorized lines and create skits and drama for presentations throughout the school. We feature a Fine Arts Week every year in which our visual, theatrical and musical teams collaborate to bring the whole school together in a celebration of the Arts.