At Lois E. Hole our students develop strong skills using technology to support their learning. Each classroom is equipped with an interactive digital projector, document camera and FM system. Students have access to a state-of-the-art technology.
Lois E. Hole News Network (The Buzz)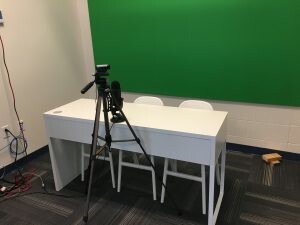 The Buzz broadcasts our morning announcements through a closed circuit network. Students are heavily involved in all aspects from script writing, anchor, videographer, video editing and more.
Technology is integrated into lessons to support and enhance student learning. This gives students the opportunity to collaborate, problem solve and apply critical thinking skills as they access and manage information.
Google Docs
Using Google Docs, our students are able to work on projects at school and at home without the necessity for flash drives or other portable storage devices. This application supports collaborative learning as students can work on one document simultaneously without relying on a specific platform. Read & Write for Google, has additional advantages for our students, as this app can translate, read text out loud, simplifies complex texts to support learners of all abilities in both English and in French.